Pastor Lindsey Williams sent me an excerpt from an email he received today relating to a potential Catastrophic Currency Crash in 2013…
Well–something that you were informed about a year and a half ago has just bled out in a tiny corner of a major media outlet today—Bloomberg Television.

A Bloomberg anchor at the Jackson Hole Conference interviewed a prolific book author and "High Academia" Ivy League professor. The following is the gist of the interview.

The discussion noted that emerging countries' initial concern and policies have been oriented toward the problem of an appreciating currency. (This would make their produced and exported assets more expensive and less competitive). Yet the interviewer noted that emerging market "currencies are plunging by the day". (This is the result of the Trade War and the currency implications you were alerted to by Chaplain Williams well over a year ago). The professor when asked "How ugly this could get?", responded "This could get very ugly". The professor explained that emerging market countries had experienced a "capital flow bonanza lasting for several years—the golden boom years". The professor continued by citing studies that indicated that after such dynamics— "…the probability of a banking crisis, the probability of a CURRENCY CRASH, the probability of a default, all increases afterwards".

The GDP per capita in PPP of the year 2011. It is from Worldbank, CIA and IMF Data. Courtesy of Wikipedia

As if to emphasize this concept, Brazil Thursday announced a $60 billion intervention in their currency. And two days prior, India's currency plunged to a record low despite their central bank's attempt to support it. Indonesia's rupiah fell to a four-year low and the Malaysian Ringgit slid to its weakest in more than three years. Mexico and other Latin American countries' currencies hit various lows last week as well. (There is some background information on currency and trade that follows below).

What is instructive about the various currencies plunging in value is the "deflationary" performance (loss of value) of most assets in 2013. Depreciating in value this year are corporate bonds, municipal bonds, U.S. Treasury Bonds, gold, silver, copper, coffee, wheat, lumber and natural gas. Emerging countries stock markets have felt the brunt of such deflationary values by declining over 14% in 2013 (based on the "EEM" ETF). The U.S. S&P 500 Index is down slightly since the advent of "tapering talk".
This is a warning of what may happen around the world in the near future. For those who listen to Pastor Williams' message, the time to prepare is upon us all. His new DVD set will be ready shortly featuring a top Wall Street insider who will explain in detail what may be vital for the welfare and even survival of those who listen. This message goes out to everyone in all countries across the globe… PLEASE PREPARE NOW!
---
---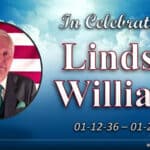 "I have fought a good fight, I have finished my course, I have kept the faith." – Lindsey Williams In Celebration of LINDSEY WILLIAMS January 12, 1936 – January 23, 2023 On Saturday, April 1, 2023, at FBC Fountain Hills dba Cornerstone Family Church in Fountain Hills, Arizona, there was a special Memorial service in celebration of […]
This is part 11 of a series of 12 informative videos on how to cope with all the damage COVID brings. Where Pastor Lindsey Williams interviews Rodrigo Rodriguez, MD, founder of BioCare Hospital and Wellness Center. Call BioCare Now:  1-800-262-0212 Website: International BioCare Hospital and Wellness Center Pastor Lindsey Williams Hi, this is Lindsey Williams. […]
This is part 10 of a series of 12 informative videos on how to cope with all the damage COVID brings. Where Pastor Lindsey Williams interviews Rodrigo Rodriguez, MD, founder of BioCare Hospital and Wellness Center. Call BioCare Now:  1-800-262-0212 Website: International BioCare Hospital and Wellness Center Pastor Lindsey Williams Hi, this is Lindsey Williams. […]