This is part 9 of a series of 12 informative videos on how to cope with all the damage COVID brings. Where Pastor Lindsey Williams interviews Rodrigo Rodriguez MD, founder of BioCare Hospital and Wellness Center.
Call BioCare Now:  1-800-262-0212
Website: International BioCare Hospital and Wellness Center
Lindsey Williams
Hey, this is Lindsey Williams. Standby for news of recovery from COVID in comfort. Where would you ever find comfort at a hospital? You can find comfort at BioCare Hospital and Wellness Center because it's like home. The numbers on the screen are 800-262-0212. Please give them a call and talk to them about COVID recovery renewal. Dr Rodriguez has developed a programme whereby a person can get over COVID. You don't have to suffer for months, and maybe even years. You don't have to wonder where COVID did the damage to your heart, your lungs and your eyes in other parts of your body.
Come here for COVID renewal and do it in comfort. What makes COVID so different in renewal here at BioCare? You have the choice. If you want to stay in an apartment, you can. If you are sick to the point that you need to be in a hospital with doctors and nurses 24 hours a day, seven days a week, always on call, you can stay in a complete hospital with an operating room approved. If you'd like to stay at BioCare Hospital as a family, you can rent a house on the premises at BioCare Hospital and Wellness Center. And then, for those who want super comfort, there is a five-star apartment. It is as lovely as a suite you could find in a hotel. And if you would like COVID recovery in complete comfort, choose the suite. So take your choice, Dr Rodriguez. Please tell us about the accommodations at BioCare Hospital for COVID recovery in comfort.
Dr Rodrigo Rodriguez
When you come to BioCare Hospital, you have several choices depending on the level of care you require. If your condition requires a hospital room, you're going to get a hospital room. You're going to get the type of accommodation that's needed to face a critical condition. We are a complete hospital. You're not going to be playing games. You're not going to wonder if everything will get taken care of instantly. You will be in a full-service hospital.
But let's say you're on a different type of recovery level. You might stay in an apartment suite next to the hospital. Where together we communicate without leaving the premises, to the apartments, we have a whole house. We have groups of families that come together, stay together, and even cook some things. And I don't like them to cook too many things because to me food is thy medicine. So I wouldn't say I like to play many games with it. But if you need and want to do something, you will be able to do it.
We have a five-star suite with a full bathroom, jacuzzi tub, and everything you need. But that depends on the level of the needs of your medical needs. But you're going to be able to do many things. So people have had this chronic condition for months, and they come here, they can spend the time in their apartment and bring their spouses or one member of the family or a good friend to be with them, which is always comforting.
You have many choices to stay at BioCare Hospital and Wellness Center. Please give us a call. It costs you nothing.
If you are concerned about long COVID or any other health issue, please call Bio Care Hospital for free and talk with one of our doctors. Please call toll-free at 1-800-262-0212.
Call BioCare Now:  1-800-262-0212
Website: International BioCare Hospital and Wellness Center
To watch Part 8 of the series please click here
---
---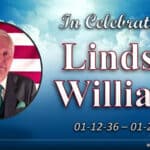 "I have fought a good fight, I have finished my course, I have kept the faith." – Lindsey Williams In Celebration of LINDSEY WILLIAMS January 12, 1936 – January 23, 2023 On Saturday, April 1, 2023, at FBC Fountain Hills dba Cornerstone Family Church in Fountain Hills, Arizona, there was a special Memorial service in celebration of […]
This is part 11 of a series of 12 informative videos on how to cope with all the damage COVID brings. Where Pastor Lindsey Williams interviews Rodrigo Rodriguez, MD, founder of BioCare Hospital and Wellness Center. Call BioCare Now:  1-800-262-0212 Website: International BioCare Hospital and Wellness Center Pastor Lindsey Williams Hi, this is Lindsey Williams. […]
This is part 10 of a series of 12 informative videos on how to cope with all the damage COVID brings. Where Pastor Lindsey Williams interviews Rodrigo Rodriguez, MD, founder of BioCare Hospital and Wellness Center. Call BioCare Now:  1-800-262-0212 Website: International BioCare Hospital and Wellness Center Pastor Lindsey Williams Hi, this is Lindsey Williams. […]