This is part 4 of a series of 12 informative videos on how to cope with all the damage COVID brings. Where Pastor Lindsey Williams interviews Rodrigo Rodriguez MD, founder of BioCare Hospital and Wellness Center.
Call BioCare Now:  1-800-262-0212
Website: International BioCare Hospital and Wellness Center
Pastor Lindsey Williams
Hi, this is Lindsey Williams, standby for news about COVID and My Lungs. What an experience COVID has been at my age. I was in the danger zone, and I was very sick. I thought I was going to die.
I might have been dead if it had not been for Bio Care Hospital and Wellness Centre. Please call toll-free Bio Care Hospital at 1-800-262-0212. The doctors are there and willing to help you.
Can COVID be dangerous? Many people get over COVID at home. Often people don't go to the hospital to get over the contagious stage. Afterwards, they wonder what's wrong with them. Three to six months later, maybe even a few years from now, they'll wonder what it did to their lungs.
I called Bio Care Hospital in Tijuana, Mexico and told Dr Rodrigo Rodriguez, the founder and medical director, that I needed help. I can't get over COVID.
I went to Bio Care Hospital. The first thing they did was take an X-ray of my lungs. I was amazed. I'll never forget the expression of Dr Rodriguez when I walked in. He said, "when we take the X-ray of your lungs, that will tell me everything." I later asked Dr Rodriguez why he said he needed an X-ray of my lungs? I'll let Dr Rodriguez explain.
Dr Rodrigo Rodriguez
Let me tell you what's very important about the X-ray. I'm not talking just about a simple X-ray. I'm talking about a CAT scan. You have to see the health of your lungs. I'm talking about general inflammation, which is probably the most damaging part.
The inflammation blocks the passage of oxygen from the lungs to the blood. If you cannot deliver oxygen to the blood, you cannot provide oxygen to the tissues. The result is death.
One of the most critical areas is to know if the lungs are affected and to which degree. The X-ray will tell you what you need to do and how intensive the treatment must be.
If your lungs function well, that's a blessing because we can work with many other areas of your body affected by COVID. If the other areas of your body are bad, they're not as life-threatening as lung inflammation.
There's also the possibility of inflammation in the heart, which again can become fatal. But one significant advantage is that it's rare. However, the effect of COVID on the lungs happens often and must be addressed immediately.
One of the ways to do it is by taking care of the inflammatory response that the body gets when it feels the COVID virus present. So don't think very long. You need Bio Care Hospital.
Call BioCare Now:  1-800-262-0212
Website: International BioCare Hospital and Wellness Center
To watch Part 3 of the series please click here
---
---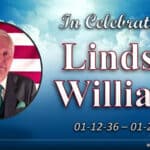 "I have fought a good fight, I have finished my course, I have kept the faith." – Lindsey Williams In Celebration of LINDSEY WILLIAMS January 12, 1936 – January 23, 2023 On Saturday, April 1, 2023, at FBC Fountain Hills dba Cornerstone Family Church in Fountain Hills, Arizona, there was a special Memorial service in celebration of […]
This is part 11 of a series of 12 informative videos on how to cope with all the damage COVID brings. Where Pastor Lindsey Williams interviews Rodrigo Rodriguez, MD, founder of BioCare Hospital and Wellness Center. Call BioCare Now:  1-800-262-0212 Website: International BioCare Hospital and Wellness Center Pastor Lindsey Williams Hi, this is Lindsey Williams. […]
This is part 10 of a series of 12 informative videos on how to cope with all the damage COVID brings. Where Pastor Lindsey Williams interviews Rodrigo Rodriguez, MD, founder of BioCare Hospital and Wellness Center. Call BioCare Now:  1-800-262-0212 Website: International BioCare Hospital and Wellness Center Pastor Lindsey Williams Hi, this is Lindsey Williams. […]