This is part 10 of a series of 12 informative videos on how to cope with all the damage COVID brings. Where Pastor Lindsey Williams interviews Rodrigo Rodriguez, MD, founder of BioCare Hospital and Wellness Center.
Call BioCare Now:  1-800-262-0212
Website: International BioCare Hospital and Wellness Center
Pastor Lindsey Williams
Hi, this is Lindsey Williams. Standby for getting over COVID and supplements. It starts with a person who knows what they're doing, a doctor this well trusted, who has researched this subject and has helped many people get over their COVID.
Dr Rodrigo Rodriguez, Medical Director at BioCare Hospital and Wellness Center with over 30 years of experience in alternative health care for cancer and chronic degenerative diseases, has his brand of every supplement imaginable and necessary to survive COVID.
I could have never gotten over COVID without the proper supplements. If you don't realise that COVID could have damaged your heart, lungs, and eyes, call BioCare hospital at 800-262-0212 toll-free. Ask the doctors about the COVID renewal programme of BioCare Hospital and Wellness Center.
I needed help getting over COVID. I could not get over it on my own. I want to introduce you to a medical doctor who can help you with the supplements necessary for COVID renewal and tell you about the COVID renewal plan developed at BioCare Hospital and Wellness Center.
Dr Rodrigo Rodriguez, founder and administrator of BioCare Hospital, will you please tell us about COVID and supplements?
Dr Rodrigo Rodriguez
That's an excellent question because, of course, getting over a condition like this is not something we will overcome in one, two, or even three weeks. We're going to be feeling a lot better, and we're going to make a dramatic improvement. We're going to shorten the overall length of the problems that we're going to be facing. But not everything is going to be solved entirely.
The other is that many deficiencies may take a longer time to recover. At BioCare Hospital and Wellness Center, we have a full line of products that the doctor will prescribe.
You're going to be able to talk to your attending physician, one to one, and you're going to see them every single day. You're going to be asking questions every single day. We're going to be testing blood. We will test all those markers we have been talking about in the other videos in this series. We want to show you and guide you through the whole process.
When you go home, the BioCare Hospital and Wellness Center doctors will advise you to take the proper supplementation. Including vitamin D, Probiotics, and some form of fibre to help your intestinal tract. You will need to continue taking an anti-inflammatory and something to be supporting the whole process to continue your recovery in the right direction.
Not only am I going to prescribe the correct supplements, but I'm going to make sure you're going to be able to get our entirely legal supplements and products when you return to the United States. We will ship the supplements and products directly to your home.
We will not need to hide or disguise these products as everything is absolutely 100% legal. You will be happy and relieved that you can continue your COVID renewal programme at home, as we will give you 100% support.
You will be friendly with your attending physician, BioCare Hospital, and Wellness Center staff. I am proud that you can call us and ask for anyone by name. The average age of our employees at the hospital is 25 years. So chances are that if you ever need to return to BioCare Hospital and Wellness Center, you will find the same people. They will become life-long friends.
If you are concerned about long COVID or any other health issue, please call Bio Care Hospital for free and talk with one of our doctors. Please call toll-free at 1-800-262-0212.
Call BioCare Now:  1-800-262-0212
Website: International BioCare Hospital and Wellness Center
To watch Part 10 of the series please click here
---
---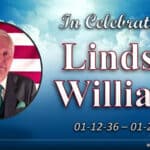 "I have fought a good fight, I have finished my course, I have kept the faith." – Lindsey Williams In Celebration of LINDSEY WILLIAMS January 12, 1936 – January 23, 2023 On Saturday, April 1, 2023, at FBC Fountain Hills dba Cornerstone Family Church in Fountain Hills, Arizona, there was a special Memorial service in celebration of […]
This is part 11 of a series of 12 informative videos on how to cope with all the damage COVID brings. Where Pastor Lindsey Williams interviews Rodrigo Rodriguez, MD, founder of BioCare Hospital and Wellness Center. Call BioCare Now:  1-800-262-0212 Website: International BioCare Hospital and Wellness Center Pastor Lindsey Williams Hi, this is Lindsey Williams. […]
This is part 10 of a series of 12 informative videos on how to cope with all the damage COVID brings. Where Pastor Lindsey Williams interviews Rodrigo Rodriguez, MD, founder of BioCare Hospital and Wellness Center. Call BioCare Now:  1-800-262-0212 Website: International BioCare Hospital and Wellness Center Pastor Lindsey Williams Hey, this is Lindsey Williams. […]