This is part 2 of a series of 12 informative videos on how to cope with all the damage COVID brings. Where Pastor Lindsey Williams interviews Rodrigo Rodriguez MD, founder of BioCare Hospital and Wellness Center.
Call BioCare Now:  1-800-262-0212
Website: International BioCare Hospital and Wellness Center
Pastor Lindsey Williams couldn't get over Covid. He also had friends who could not get back to work. One person was off work for three months without the strength to return to the job. One person said they tried to go back to work for one day, but they couldn't work more than half a day. Some people for weeks have not been able to get back to work. Pastor Williams needed professional help from Dr Rodrigo Rodriguez.
BioCare Hospital can help you. Dr Rodriguez has developed a Covid Renewal Protocol to help you. Give them a call at 1-800-262-0212 and ask for a consultation with the doctor, and they can give you all the details of how you can get over Covid. Pastor Williams could not have gotten over Covid without help. Pastor Williams says he is a living example that the Covid Renewal Protocol of BioCare Hospital works.
Dr Rodriguez talks about Covid being a very systemic inflammatory disease. He said they know that it damages many of the body's functions. Anyone who has had Covid has noticed a loss of strength, energy and the inability to do things. Many neurological symptoms include problems with eyesight, headaches, problems with feelings in the body, and problems with the skin. One of the worse things is loss of muscle mass and loss of balance which is an inflammation of the nervous system. We have to address these things, and it's not, from his perspective, a do-it-self thing.
With the many complications that Dr Rodriguez mentions, he says it's the time to come to BioCare Hospital because you'll need many treatments, including intravenous magnesium. You will need a perfect combination of therapies that use oxygen and glucous. In other words, at BioCare, the doctors will help you feed your nervous system and help you hyper-oxygenate it. BioCare uses a lot of oxygen and a lot of intravenous solutions, essential minerals and vitamins such as B-Complex, and the type of food and general support, are going to be very important.
If you are suffering from Covid, please give BioCare Hospital a call at 1-800-262-0212 for a consultation.
Call BioCare Now:  1-800-262-0212
Website: International BioCare Hospital and Wellness Center
To watch Part 1 of the series please click here
---
---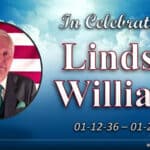 "I have fought a good fight, I have finished my course, I have kept the faith." – Lindsey Williams In Celebration of LINDSEY WILLIAMS January 12, 1936 – January 23, 2023 On Saturday, April 1, 2023, at FBC Fountain Hills dba Cornerstone Family Church in Fountain Hills, Arizona, there was a special Memorial service in celebration of […]
This is part 11 of a series of 12 informative videos on how to cope with all the damage COVID brings. Where Pastor Lindsey Williams interviews Rodrigo Rodriguez, MD, founder of BioCare Hospital and Wellness Center. Call BioCare Now:  1-800-262-0212 Website: International BioCare Hospital and Wellness Center Pastor Lindsey Williams Hi, this is Lindsey Williams. […]
This is part 10 of a series of 12 informative videos on how to cope with all the damage COVID brings. Where Pastor Lindsey Williams interviews Rodrigo Rodriguez, MD, founder of BioCare Hospital and Wellness Center. Call BioCare Now:  1-800-262-0212 Website: International BioCare Hospital and Wellness Center Pastor Lindsey Williams Hi, this is Lindsey Williams. […]