"I have fought a good fight, I have finished my course, I have kept the faith." – Lindsey Williams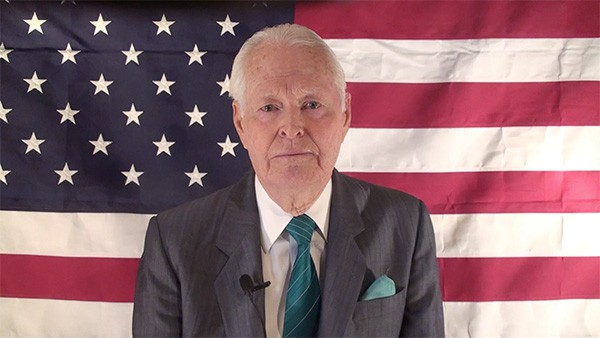 In Celebration of
LINDSEY WILLIAMS
January 12, 1936 – January 23, 2023
On Saturday, April 1, 2023, at FBC Fountain Hills dba Cornerstone Family Church in Fountain Hills, Arizona, there was a special Memorial service in celebration of the life of Lindsey Williams.
The church provided a live video of the service for friends and family unable to attend in person.
Lindsey's wife Joanna has given permission for the followers of his work to watch the video of the service if they would like to know more about Lindsey's personal life.
The video includes a special personal testimony from Joanna.
You can watch the memorial service video below:
Please feel free to leave a message in the comments section of this post. Lindsey's family will read all of your messages.
---
---
"I have fought a good fight, I have finished my course, I have kept the faith." These are the words Lindsey Williams spoke shortly before his departure to be with The Lord forever. He felt that he had fulfilled his destiny. In Loving Memory of LINDSEY WILLIAMS January 12, 1936 – January 23, 2023 It is […]
This is part 11 of a series of 12 informative videos on how to cope with all the damage COVID brings. Where Pastor Lindsey Williams interviews Rodrigo Rodriguez, MD, founder of BioCare Hospital and Wellness Center. Call BioCare Now:  1-800-262-0212 Website: International BioCare Hospital and Wellness Center Pastor Lindsey Williams Hi, this is Lindsey Williams. […]
This is part 10 of a series of 12 informative videos on how to cope with all the damage COVID brings. Where Pastor Lindsey Williams interviews Rodrigo Rodriguez, MD, founder of BioCare Hospital and Wellness Center. Call BioCare Now:  1-800-262-0212 Website: International BioCare Hospital and Wellness Center Pastor Lindsey Williams Hi, this is Lindsey Williams. […]