From James Harkin (Webmaster & Editor of LindseyWilliams.net). Here is a summary of articles of interest from around the world for this week. Please LIKE the Lindsey Williams Online Facebook Page to see stories posted daily regarding the current state of the economy around the world.
Lindsey Williams Online | Promote your Page too

Latest News From October 28, 2016 to November 3, 2016:
10 Urgent preparedness items you'll need when Trump wins the election next Tuesday
For almost a year, I've been publicly predicting Donald Trump will win the election. Now, with the deep state turning against Hillary — and with damning evidence about to be leaked that will take her down forever — a Trump victory is more certain than ever. While a Trump win is a true victory for America, it's just the beginning of the establishment's war on Donald Trump and the revolution he's supporting. The Washington political establishment, remember, absolutely despises democracy… and they are determined to do anything necessary to destroy Trump, remove him from power and install their own obedient political puppets who will do their bidding.
A Vote of Treason
It has taken several months and a number of email dumps from Wikileaks to finally figure out what this presidential election is all about. There are only two ways to vote, for Donald Trump or for Hillary Clinton. But neither of those are what one would be voting for.
If Donald Trump Wins, He Will Be 70 Years, 7 Months And 7 Days Old On His First Full Day In Office
A couple of weeks ago, it looked like Hillary Clinton was all set to cruise to victory, but now the FBI has delivered an election miracle in the nick of time.  A few of my readers had criticized me for suggesting that Trump might lose, but I don't know who is going to win the election, and so all I had to go on was the cold, hard numbers.  And a couple of weeks ago the cold, hard numbers were telling me that Hillary Clinton was going to win.  Of course it is entirely possible that the national polls might have been seriously wrong, but even the state polls in the most important battleground states consistently had bad news for Trump.  So things didn't look good for Trump at the time, but now that the FBI has renewed their investigation into Hillary Clinton's emails the poll numbers have shifted dramatically in Trump's favor.
How Voting Machines Are Programmed In Order To Steal Elections
Americans are being told by "experts" (read "Hillary supporters") that election fraud in the US is rare. They are also being misinformed that voting fraud would be detected. The fact of the matter is, as has now been proven, that no vast conspiracy is required. One person suffices to have the machine count the votes as desired. Once the vote is recorded the code erases the elements that would reveal the fraud. The entire purpose of the presstitutes reporting a non-existent Hillary lead is to create in advance acceptance that she won, thereby discrediting in advance any challenge to the rigged outcome.
Trump And Clinton Have Both Assembled An Army Of Lawyers To File Lawsuits And Contest The Election Results
What happens when you get thousands of lawyers involved in the craziest election in modern American history? Unfortunately, we may be about to find out. We all remember the legal tug of war between Al Gore and George W. Bush in 2000, and with each passing day it is becoming more likely that we could see something similar (or even worse) in 2016. In a brand new article entitled "Clinton, Trump Prepare for Possibility of Election Overtime", Bloomberg discusses the armies of lawyers that Clinton and Trump are both assembling for this election. It would be nice if it was the American people that actually decided the outcome of this election, but if things are very close on November 8th it may come down to what the courts decide.
Will Barack Obama Delay Or Suspend The Election If Hillary Is Forced Out By The New FBI Email Investigation?
Just when it looked like Hillary Clinton was poised to win the 2016 election, the FBI has thrown a gamechanger into the mix. On Friday, FBI Director James Comey announced that his agency has discovered new emails related to Hillary Clinton's mishandling of classified information that they had not previously seen. According to the Associated Press, the newly discovered emails "did not come from her private server", but instead were found when the FBI started going through electronic devices that belonged to top Clinton aide Huma Abedin and her husband Anthony Weiner.  The FBI has been looking into messages of a sexual nature that Weiner had exchanged with a 15-year-old girl in North Carolina, and that is why they originally seized those electronic devices.  According to the Washington Post, the "emails were found on a computer used jointly by both Weiner and his wife, top Clinton aide Huma Abedin, according to a person with knowledge of the inquiry", and according to some reports there may be "potentially thousands" of emails on the computer that the FBI did not have access to previously.  Even though there are less than two weeks to go until election day, this scandal has the potential to possibly force Clinton out of the race, and if that happens could Barack Obama delay or suspend the election until a replacement candidate can be found?
Syrian Refugees Admitted Into The U.S. Surge 675% So Far In 2016
Through October, the Obama administration has officially resettled 13,210 Syrian refugees into the United States since the beginning of 2016, an increase of 675% compared to the same 10-month period in 2015.  Of course, just last month Secretary of State Kerry revealed plans by the Obama administration to increase the number of refugees admitted into the U.S. even further to 110,000 in 2017, representing a 30% increase over the 2016 target and a 57% increase from 2015.  According to CNS News, 99.1% of incoming Syrian refugees so far in 2016 are Muslim while only 0.5% are Christian despite John Kerry declaring back in March that ISIS was actively committing genocide against Christians in the war-torn country.
Unprecedented Bond Dumping Means U.S. Dollar Collapse Ahead
In the following interview, Elijah Johnson and Silver Doctors bring you the latest interview with someone we haven't heard from in a while, Dr. Jim Willie. To begin the financial portion of the interview, Elijah begins by asking Dr. Willie about the unprecedented dumping of U.S. Bonds by China and Saudi Arabia, and of course what Elijah is referring to is how several weeks ago the markets witnessed never before seen numbers when $28 billion in U.S. Treasuries were dumped one week, followed by another $23 billion a week or so later.
The Fight Against The North American Union And Globalism Is In Standing Rock 
If you are one of the few people left watching the mainstream media, you'd think that the only thing currently going on has to do with Donald Trump or Hillary Clinton. There is much more going on than that, however.  Aside from the ongoing military tensions with Russia and the faltering economy, there is a stand-off currently happening that is barely being reported on in the mainstream. Just a few days ago, tensions really began to escalate on the Sioux reservation land in Standing Rock, North Dakota. There, highly militarized riot police used sound cannons, pepper spray, and tasers to try to both arrest and subdue Native American "Indian" tribes and environmental activists alike who are struggling to protect land from developers of the Dakota Access Pipeline.
The U.S. Will Lose Global Reserve Status, Expect 80-90% Devaluation Of the U.S. Dollar
In the following interview with the X22Report Spotlight report, Dr. Jim Willie unleashes with both guns blazing on a subject I've been warning about for about for over two years now, which is the loss the U.S. Dollar's status as the World's Global Reserve Currency. For the simple fact that no one under the age of 70 has never known a planet earth where the U.S. Dollar has not been the World's Reserve Currency, most Americans in particular have no idea what it will mean when we lose that status.
Money Riots Possible in Next Economic Crash-James Rickards
Three time best-selling author James Rickards says the next economic crash will lock you out of your money. Rickards has a new book titled "The Road To Ruin."  Rickards paints a scary possible scenario for what is coming and contends, "The global elites have a secret plan for the next financial crisis." Rickards goes on to explain, "They are going to lock down the system when the crisis hits.  In 1998, everybody wanted their money back, and they printed the money.  In 2008, everybody wanted their money back, and they printed the money.  In 2018 or sooner, everyone is going to want their money back, but they are not going to print the money.  They are going to tell you that can't have it.  They are going to lock down the system and close the banks.  Money market funds are going to suspend redemptions.  Stock exchanges are going to be closed, and they'll say it's 'temporary.'  That's what Nixon said when he closed the gold window in 1971. . . . They will do it to buy time until they can flood the market with SDR's (Special Drawing Rights IMF currency)."
Moody's: Deutsche Bank Nearing "Default Point" 
In a research report put together by the credit agency's 'Analytics' research division, Moody's analysts write that Deutsche Bank expected default frequency remains at one of the highest levels in the banking industry, despite the bank's efforts to shore up its capital position. In the report, Moody's cites its Expected Default Frequency measure, which is a continuous measure of a firm's default risk. The firm's one-year EDF measure increased from 1.05% in January to its all-time high of 2.85% on February 9. Since then, the EDF measure has declined somewhat, but remains volatile, reflecting Deutsche Bank's lingering financial problems. At present, the company's current EDF measure is a 1.39%, which is still significantly above the Global Banks and S&Ls group's optimal threshold level as calculated by Moody's. The optimal threshold or value at which firms in the Global Banks and S&Ls Group should be flagged for additional review is 1.22%.
DOJ's Peter Kadzik Exposed Colluding With Clinton Campaign
On Monday we were the first to note that Podesta's friend Peter Kadzik was the DOJ representative chosen to head up a "thorough" review of the new Huma Abedin emails as revealed by a letter he wrote to Congress.  Given Kadzik's personal relationship with Podesta, it seemed like a "convenient" choice for the Clinton campaign. 'In the letter to Congress, the DOJ writes that it "will continue to work closely with the FBI and together, dedicate all necessary resources and take appropriate steps as expeditiously as possible," assistant attorney General Peter J. Kadzik writes in letters to House and Senate lawmakers.' "Ironically", that is the same Peter Kadzik who has proven his "impartiality" in multiple WikiLeaks emails including this newly released bombshell in which Kadzik provides a very helpful "heads up" about Hillary's email server investigation.
HSBC: Buy Gold, Regardless Of Who Wins The Election
Analysts at HSBC are out today with a big bullish call on gold, which they say will rise precipitously to multi year highs, no matter who wins next week's hotly-contested election. The firm sees Trump as slightly more bullish for the yellow metal, but expects big upside regardless. From Bloomberg: 'Although they deem a Donald Trump victory more supportive for the price of the metal than a win by Hillary Clinton, the bank's Chief Precious Metals Analyst James Steel says it'll enjoy at least a 8 percent jump whoever wins the race.' An 8% jump from current levels would equate to gold prices of $1,407 per ounce, a level unseen since 2013.
Let's Be Clear – A Vote For Warmonger Hillary Clinton Is A Vote For World War 3
If you want to see war without end, vote for Hillary Clinton. It is tremendously ironic that Hillary Clinton and the mainstream media have attempted to portray Donald Trump as "dangerous" and "temperamental", because it is Clinton that actually has a long history of being emotionally unstable. She has a temper that is absolutely legendary, and she has been cussing out the men and women in her security detail for decades. Hillary Clinton played a key role in starting the civil war in Syria, thanks to her Libya is a post-apocalyptic wasteland today, and now she is picking a fight with the Russians before she has even won the election. Of all the candidates there were running for president this election cycle, there was nobody that was even close to as dangerous as Hillary Clinton, and if she wins the election I am fully convinced that World War 3 will begin before her time in the White House is over.
Dallas Fed Outlook Signals 22nd Straight Month Of Contraction
Dallas Fed's Manufacturing Outlook has now contracted for 22 consecutive months (the 2008/9 crisis collapse was 24 straight months) with a -1.5 print in October (missing expectations of +2). Production declined, Capacity Utilization tumbled, New Orders and Average Workweek contracted, and wages dropped (while prices paid rose).
Get Ready For Civil Unrest: Survey Finds That Most Americans Are Concerned About Election Violence
Could we see violence no matter who wins on November 8th?  Let's hope that it doesn't happen, but as you will see below, anti-Trump violence is already sweeping the nation.  If Trump were to actually win the election, that would likely send the radical left into a violent post-election temper tantrum unlike anything that we have ever seen before.  Alternatively, there is a tremendous amount of concern on the right that this election could be stolen by Hillary Clinton.  And as I showed yesterday, it appears that voting machines in Texas are already switching votes from Donald Trump to Hillary Clinton.  If Hillary Clinton wins this election under suspicious circumstances, that also may be enough to set off widespread civil unrest all across the country.
Washington Prepares For EMP While Internet Under Attack Since Transfer to the UN
Remember how we pondered whether the internet would be shut off (or highly censored) upon being transferred to the UN on October 1st?  Just a few weeks later, large swathes of the internet went down. Coincidence or trial run? We'll get into that below. Beforehand, however, there have been a number of new "Executive Orders" straight from the e-pen of Barack O'Bomber in the last few months of a "very strange" variety. Over the summer, a number of orders were given for succession plans in the case of multiple deaths in numerous US agencies.
Here's How to Play the Upcoming Sovereign Debt Crisis
Analyst Larry Edelson explains why the global bond markets will soon have to "pay the piper," and why that's so bearish for bonds and bullish for equities and commodities. By this time next week, we'll all know who the next president of the United States will be. But it won't matter one iota. The reason: We're in the early stages of a sovereign debt crisis, a massive storm that hits the global economy roughly every 80 years and where the piper always gets paid. Proof positive it's starting: While central bankers have done virtually everything they could think of to prop up bond prices and depress interest rates to spark global economic growth.
Germany unveils zero-emissions train that only emits steam
Germany is set to introduce the world's first zero-emission passenger train to be powered by hydrogen. The Coradia iLint only emits excess steam into the atmosphere, and provides an alternative to the country's 4,000 diesel trains. Lower Saxony has already ordered 14 of them from French company Alstom, and more are likely to be seen around the country if they are judged a success, reports Die Welt.
Fed Fails To Save Stocks From Worst Losing Streak In 5 Years
Stocks (4mo lows) and HY Bonds (3mo lows) down 7 days in a row… the longest losing streak since Nov 2011. Post-Fed, gold and bonds were sold and oil bid which dragged stocks up a smidge… On the day, Trannies held on to green but all stocks ended with an ugly close with Small Caps notably weak again (highest beta to credit) – Dow closed below 18,000 and S&P below 2100…
This Is What Gold Does In A Political Crisis, "Trump Might Actually Win" Edition
A week ago it looked like the US government was destined to end up firmly – maybe even more firmly — in the hands of the banks, public sector unions and defense contractors. Trump was imploding and the markets were basking in the prospect of never-ending liquidity from a re-energized Fed. And safe-haven assets like gold were being dumped in favor of growth stocks and the like. Then Anthony Weiner reached out from the grave to throw the result back into doubt. Polls have tightened, especially in crucial swing states, and it's now at least conceivable that an outsider will gain control of bank regulation and nuclear codes, with all the uncertainty that that implies.
TITANIC Battle Underway Over Return of the GOLD STANDARD | Jim Willie
A TITANIC battle is underway, where the Eastern nations are discarding their USTreasury Bonds, and doing so in tremendous volume while they set up the many platforms and pieces to the Gold Standard. The risk of war rises… The Western central bank franchise system is totally broken, totally insolvent, and totally corrupt. It invites the Gold Standard return. The entire financial system is built upon a debt-based monetary system. The debt saturation process has run its full course. The central bank heads have been covering the sovereign debt for the last five years, having rendered their balance sheets as ruined.
Thomson Reuters Says It's Cutting 4% of Its Workforce
Thomson Reuters said on Tuesday it would cut about 2,000 jobs worldwide, about 4% of its workforce, and take a fourth-quarter charge of $200 million to $250 million to streamline its business. The restructuring across 39 countries and 150 locations would mainly affect the Financial & Risk business and the Enterprise, Technology & Operations Group, the news and information company said. The company employs about 48,000 people globally, a spokesman said. The changes come as part of its multi-year effort to streamline its businesses, said Jim Smith, chief executive, in an interview Tuesday.
Marc Faber: Dow Could Reach 100,000
They could essentially monetize everything, and then you have state ownership. And through the central banking system, you introduce socialism and communism, which is state ownership of production and consumption. You would have that, yes, that they can do. The BoJ owns more than 50 percent of Japanese ETFs (exchange traded funds), which own large parts of the underlying companies. So indirectly they may own 20 percent of the Japanese companies, and they can go up to a higher level. I don't think the central bankers are intelligent and smart enough to understand the consequences of their monetary policies at present. They focus on inflation but in my view they shouldn't do anything. They don't focus enough on what it does to the average standard of living of the people, to the average household income.
All the News That Fits
You're probably appalled at the American media's shameless whoring for Hillary Clinton, asking yourself why they would so thoroughly debase their much-touted journalistic ethics. President Obama has answered that question. As reported by Agence France Presse, during a recent speech in Pittsburgh he postulated: "We are going to have to rebuild within this wild-wild-west-of-information flow some sort of curating function that people agree to.
Recommended Reading: 'When Money Dies: The Nightmare of the Weimar Collapse'
Precious metals expert Michael Ballanger discusses his favorite investing books and reviews the landscape for gold and the U.S. dollar between now and the end of the year. Since entering the hallowed halls of that venerable, old private Jesuit university, Saint Louis University, that sits near the banks of the equally-venerable-and-old man river, the "Mighty Mississippi," I have kept a number of books in my library that shall remain as "life textbooks," tomes upon which to refer in times of confusion, despair, joy and victory. Because of my background in hockey as a (much) younger man, I have always enjoyed re-reading sports books and one of my favorites was Ken Dryden's "The Game" because he described a team and league that had many members familiar to me in the 1970s. Thomas Hauser's "Muhammad Ali: His Life and Times" was another superb book about the singular, most-globally-recognized athlete of all time and, again, an athlete from the era in which I was raised.
Currency vs Money: What's the Difference?
If you look up the words "currency" and "money" in a thesaurus, each word will probably be listed as a suitable linguistic substitution for the other; however, their economic function is almost completely opposite. Understanding the difference between currency and money is critical to making smart decisions about preserving your wealth.
Could Hillary Clinton start a world war? Sure as hell she could – and here's how
You can condemn that semi-isolationist 'America First' mindset if you want, but the easiest way to prevent the next world war is simply to let the Russians have what they want, provided it makes no difference to you. Like Donald Trump or not – and I like him no more than, well, Hillary Clinton – there is one thing he might be good for. Peace. A small matter, I know, when set against his serial (alleged) philandering and worse, but worth pondering for a moment. A hideous, but necessary thought experiment runs something like this.
Why Aren't Global Markets Freaking Out Over China's Currency?
There were two dogs that did not bark this year. The Japanese yen, which despite negative interest rates and an unprecedented expansion of the central bank's balance sheet, strengthened 15% against the dollar. The yen has been the strongest major currency, and the third strongest currency in the world behind the high-yielding Brazilian real, recovering from last year's drop, and the Russian rouble, aided by a rebound in oil. The other dog that is not barking is China. In August 2015, and again at the start of is year, the decline of the yuan and weakness in Chinese equities reverberated around the world. It was even cited as a factor influencing the timing of the Fed removing accommodation. Since early this year, the yuan has continued to depreciate, and Chinese shares are among the worst performers. Yet it has not been a disruptive force.
The Fed is Literally Broadcasting That It's Going to Let Inflation Run Wild
The biggest moves… the ones that make the MOST money in the markets are the ones no one is talking about for months. With that in mind, you NEED to know that the Fed is going to let inflation run wild in the US. That is not a hypothesis. In the last month we've had THREE different Fed officials state that they WANT inflation and that the Fed will let it run BEYOND the Fed's target 2% rate.
Here's A Doozie For You….Jim Stone Reveals Why the FBI Reopened The Killary Email Case….Hint…IT'S NOT WHAT YOU'VE BEEN TOLD….
An explanation for why the FBI re-opened Hillary's E-mails. Huma's husband, Anthony Weiner (which blows the whole Huma/Islam meme into the gutter, all we are seeing with this is the fact the "Muslims" running Saudi Arabia are crypto Jews) ANYWAY, Hillary was so sure she'd never be called to account with her E-mails that she was careless enough to have them end up on Weiner's personal laptop in a file he titled "life insurance". Well, you know how the entire establishment is wrapped up in child sex and other similar crimes, and Weiner ended up getting his laptop seized by the NYPD in a kiddie porn/child sex investigation. When the NYPD went through the laptop, they found Hillary's E-mails in FULL UNADULTERATED PRISTINE FORM. They proved crimes of the highest order, at least 15 felonies found so far, with a majority of them related to treason and selling out the country.
China & Russia Prepare For Chaos: Buying Gold
Mike looks at the recent ramp up in gold buying in the East, particularly China and Russia. And what it means for gold demand in the near term. Note: this is an excerpt of a GoldSilver Insider's report sent earlier.
Meltdown at Justice. Attorney General Lynch abdicated her duty in the Clinton probes.
Fewer than three of 10 Americans trust government to do the right thing always or most of the time, Gallup reports, and the years since 2007 are "the longest period of low trust in government in more than 50 years." The details emerging about the multiple investigations into Hillary Clinton explain a lot about this ebbing public confidence in institutions such as the Justice Department and Federal Bureau of Investigation.
U.S. election, rate uncertainty rattle Wall Street
Wall Street sold off on Tuesday, with the S&P 500 closing at the lowest level since July 7, amid growing concern over the impending U.S. presidential election and prospects for higher U.S. interest rates. Stocks pared losses after falling steeply in early afternoon trading as the S&P 500 breached a key technical level. The tumultuous presidential race between Democrat Hillary Clinton and Republican Donald Trump has appeared to tighten in the past week after news that the FBI was investigating more emails as part of a probe into Clinton's use of a private email system.
Preparing for Post-Election Social Unrest
The 2016 election year is bringing out the worst among some elements of society. From vandalism to physical assaults to large scale race riots to terrorist bombings and mall stabbings, social disorder has become a more prominent feature of life in a polarized America. It's easy (and politically convenient) for the establishment media to blame Donald Trump for inflaming the political divide. In reality, Trump supporters have far more often been the victims rather than the instigators of political violence.
The End State: 5 Triggering Events That Would Place the U.S. Under Martial Law
Ready Nutrition Readers, as you are probably well aware, the Obama administration would like nothing more than to place the United States under Martial Law. Once that is accomplished, the country and people would be locked down and kept under control on the pretext of continuing with the government and/or maintaining the national security of the U.S. Let's take a look at 5 events the administration would be most likely to utilize to reach this end state.
Euro "Will Collapse" – Is "House of Cards" Warns Founder of Euro
The Euro "will collapse" as it is a"house of cards" warned Otmar Issing, the founder and creator of the euro in an extraordinary interview on Monday. In the explosive interview with the journal Central Banking, Professor Issing, said "one day, the house of cards will collapse"  as the European Central Bank (ECB) is becoming dangerously over-extended and the whole euro project is unworkable in its current form. The founding architect of the monetary union has warned that Brussels' dream of a European superstate will finally be buried among the rubble of the crumbling single currency he designed.
BIG TROUBLE FOR COPPER: The Breakdown Of The Industry Has Begun
The king of base metals is in big trouble as indicators point to a breakdown of the global copper industry.  This goes well beyond the typical "slowdown" or "downturn" in the copper market.  Instead, we are going to witness what I refer to as "Copper Industry Carnage." While some readers may feel as if I am being a bit "doom and gloomy" here, the situation in the global copper industry is much worse than most analysts realize.  This is due to the fact that many analysts are forecasting copper supply deficits in the next few years, which would push the price of copper higher. Unfortunately, this sort of industry analysis is well behind the curve or even worse, guilty of wishful thinking.  The world economy is slowing down… and this will likely pick up speed by the end of the year.  Which means, demand for copper will continue to weaken, pushing prices even lower.
What Triggers Collapse?
Though no one can foretell the future, it is self-evident that the status quo – dependent as it is on cheap oil and fast-expanding debt – is unsustainable. So what will trigger the collapse of the status quo, and what lies beyond when the current arrangements break down?  Can we predict how-when-where with any accuracy? All prediction is based on extrapolating current trends. If we expect 'more of the same', it's not too difficult to make predictions about the near future. But history is not always simply more of the same. Suppose we are in the midst of an era that is as monumental as the first Industrial Revolution or the fall of Rome. Suppose we're in an era that will compress a century of transformation into the ten years from 2017 to 2026. In this scenario, those who get it right will be riding the disruptive wave that is crushing everyone who blithely expected 'more of the same'. It is especially challenging to forecast the outcome of crises that break the status quo and establish a new social/economic order.
Where Will All the Money Go When All Three Market Bubbles Pop?
Since the stock, bond and real estate markets are all correlated, it's a question with no easy answer. Everyone who's not paid to be in denial knows stocks, bonds and real estate are in bubbles of one sort or another. Real estate is either an echo bubble or a bubble that exceeds the previous bubble, depending on how attractive the market is to hot-money investors.
Will Eliminating Cash Save The Economy? (Spoiler Alert: Don't Be Stupid!)
Given the still-subdued economic growth many experts are of the view that the presence of cash has constrained central banks from setting negative rates to stimulate the subdued economic activity. In a future economic or financial crisis, current low rates would restrict the effectiveness of monetary policy, so it is held. The presence of cash, it is argued, prevents the central banks from lowering policy rates to a level, which is going to meaningfully revive economic activity. What prevents the dramatic lowering of rates is that this is going to severely hurt savers who keep their cash in various bank accounts and so this is seen as politically unacceptable. The abolition of cash, it is held, is going to enhance the ability of the central banks to use negative rates (perhaps as low as minus 5 percent per year) and this would provide central banks with additional flexibility and tools to deal with a slowdown.
The conscripts who went into the cold: Young Russians bid emotional goodbyes to their families as they are called up for national service while tensions between Putin and the West continue to rise
Some had smiles on their faces while others looked concerned as they left home for an uncertain future. Dozens of young men lined up in Omsk for the annual Russian autumn conscription where men aged 18-27 are obliged to spend a year in national service. Drafts take place twice a year – one in spring and one in autumn – but the timing of this one comes as President Vladimir Putin is beefing up his armed forces amid rising tensions with the West.
Trump Wins By Landslide-Polls 100% Manufactured-Clif High
Internet data mining expert Clif High says the "naked data" on the Internet shows Trump winning the 2016 Presidential election by a "landslide." High explains, "You can do a search on YouTube that brings back a list of primary speeches by both candidates.  I am not talking about Fred Smith's copy of a video he made of Trump.  I am talking about a speech took officially of Trump, and they released it officially.  If you take just those, you can see you've got Hillary Clinton on one side with 2,165 views, and Trump on the other side with 775,653 views.  So, that is not anecdotal. This is a very crude level of statistical analysis, but it is nonetheless statistical analysis, and it is very pointed because it is extremely self-selecting.  There is nobody watching you when you choose to watch something on YouTube.  So, there is no peer pressure or external person polling you. . . . It's what I call a very naked data set because there is no pressure on an emotional level on people."
Putin is gearing up for a 'hot war' he doesn't want but WILL attack the West if he is provoked over Syria, warns former British Ambassador
Vladimir Putin is gearing up for a 'hot war' he doesn't want – but will not back down if he provoked over Syria, Britain's former ambassador to Moscow has warned. Sir Anthony Brenton insists relations between the Kremlin and the West are 'the most dangerous' he has ever seen amid heightened tensions over the country's bombing campaign in Syria. While Russia 'means business' having sent warships past British shores and displayed its military might, Moscow is 'weak' and does not want a war, Sir Anthony said.
FINANCIAL CRACK-UP: Nomi Prins Just Warned When The System Crashes This Time, It Will Crash Harder
Nomi Prins, who meets with people from the Federal Reserve, IMF, World Bank, foreign central banks and high-raking government officials across the globe, just warned when the system crashes time time, it will crash harder. When It Crashes, It Crashes Harder. Nomi Prins:  "The financial system is fragile.  It (the crackup) has been contained for 8 going on what will be 9 years of cheap money, bond subsidization, banking subsidization, and of a codependency that is very fragile.  I don't know when that gives.  I've tried to guess this throughout the years, but the point is that it only increases in its tension and its (ultimate) downfall with every day that it's been subsidized artificially…
'Ancestors are with us': Wild buffalo stampede North Dakota pipeline protest
While demonstrators and police faced off during a protest against the Dakota Access Pipeline, a rather unexpected show of force emerged – a thundering herd of buffalo. A stampede near the Standing Rock protest camp prompted cries of joy from the Standing Rock Sioux. Footage of the moment, understood to have occurred on Thursday, shows a protester is being interviewed before stopping when spotting the herd of wild buffalo in the distance.
More QE? Rate Hikes? Opposites Attract?
The entire financial world is holding its breath to see what the Federal Reserve decides to do at its next meeting in December. After having postponed a rate hike several times, it's now increasingly likely a decision to increase the benchmark interest rates has been reached.
650,000 Emails Found On Anthony Weiner's Laptop; DOJ Blocked Foundation Probe
Yesterday, we reported that the FBI has found "tens of thousands of emails" belonging to Huma Adein on Anthony Weiner's computer, raising questions how practical it is that any conclusive finding will be available or made by the FBI in the few days left before the elections. Now, according to the WSJ, it appears that Federal agents are preparing to scour roughly 650,000 emails that, as we reported moments ago were discovered weeks ago on the laptop of Anthony Weiner, to see how many relate to a prior probe of Hillary Clinton's email use, as metadata on the device suggests there may be thousands sent to or from the private server that the Democratic nominee used while she was secretary of state, according to people familiar with the matter.
Deluded Tony Blair urges Remainers to become INSURGENTS to keep Britain IN the EU
A SHAMELESS Tony Blair has urged Remain voters to become insurgents to persuade Brexiteers Britain is better off staying in the EU – despite over 17million people voting to Leave. Mr Blair clashed repeatedly with Nick Robinson on the Today programme after he was accused repeatedly of trying to ignore a democratic vote. Despite recent economic boosts to the economy, including a rise in GDP and the decision of Nissan to back new car production in Sunderland, Mr Blair described Brexit as a "catastrophe".
The World Is Out of Weapons
No one likes to admit defeat. But global policymakers, who continue to insist that there's more they can do to revive growth and inflation, are starting to sound like Monty Python's Black Knight, the limbless and mortally wounded warrior who threatens to bleed on his victorious opponent. The truth is that governments and central banks have very few weapons left — and have probably lost any chance they once had of averting a prolonged stagnation.
Russia loses UN Human Rights Council place, Saudi Arabia re-elected
For the first time since UNHRC's inception in 2006, Russia has lost an election to the UN Human Rights Council after being narrowly beaten by Croatia in a vote. Saudi Arabia was successfully re-elected, despite criticism from human rights organizations. The 47 places on the council are distributed on a regional basis, with staggered ballots seeing a third of the body re-elected each year. Russia had finished its three-year term and was running against Hungary and Croatia for the two available seats from Eastern Europe. With Hungary far ahead, Croatia received the votes of 114 of the 193 member countries, and Russia was selected on 112 ballots.
5 Things You Need To Know About The Dakota Access Pipeline Protests
A small Standing Rock Sioux site in North Dakota called the Sacred Stone Camp has been propelled into the national news narrative following their stand against the Dakota Access Pipeline. Due in part to independent media coverage of the ongoing standoff, the Sacred Stone camp has grown into a formidable opposition against the $3.8 billion, 1,200-mile long pipeline. Due to misinformation coming from law-enforcement, political favoritism toward the pipeline builders, and the media's blatant reluctance to report on the pipeline, it's hard to tell truth from fiction. Anti-Media, along with our partners in the independent media and our embedded journalist at the opposition encampment, have been covering the unfolding standoff continuously. Here are five things you need to know.
FBI gets warrant to read Clinton probe emails
The FBI has obtained a warrant to start reviewing emails found on a laptop used by top Hillary Clinton aide Huma Abedin and her husband Anthony Weiner, according to reports from US media. The Wall Street Journal says the number of emails could total 650,000 – though not all of them are expected to be relevant to the Clinton investigation. This comes after Friday's bombshell that the FBI was again reviewing emails related to the democratic presidential candidate's private server. In a letter to Congress, the agency's director, James Comey, said new information had prompted an additional review of the case that ended in July.
Self-driving truck makes first trip — a 120-mile beer run
If you're sipping a Budweiser somewhere in Colorado Springs, you just might have a robot to thank for that thirst-quenching brew. Last week, self-driving truck start-up Otto teamed with Anheuser-Busch to successfully deliver a semi-tractor full of beer from Fort Collins, through Denver and on to the southern Colorado city in the shadow of Pikes Peak. For the majority of that 120-mile trip, the truck's driver left his seat and observed the road from the comfort of the sleeper berth. An Otto video of the drive shows the slightly disconcerting image of a massive 53-foot trailer filled with 2,000 cases of Bud rumbling down I-25 with no human in the cab.
Don Coxe Advises Buying Gold as Hedge Against Economic Crisis
With election day looming and the Fed seemingly in a civil war with itself, more and more financial experts are looking to buy gold in order to weather the recession. In a recent Financial Sense podcast, financial advisor Don Coxe explains how bad monetary policy, central bank overreach, and the coming economic crisis should prompt investors to consider buying gold.
Deutsche Bank Probing "Misstated" Derivative Valuations After Finding "Divergences"
Perhaps the single biggest reason why Deutsche Bank's stock has been drastically underperforming most of Europe's banks, in addition to its skyhigh leverage and lack of capital buffer, is the market's concern about what is hidden on its books, namely whether the bank's billions in loans and its trillions in derivatives have been marked correctly. Which is why a just released report from Bloomberg that Deutsche Bank is reviewing whether it "misstated" the value of derivatives in its interest-rate trading business, will hardly spark optimism in the bank's critical asset marking practices; the good news is that according to the report the biggest German lender is sharing its findings with U.S. authorities, according to people with knowledge of the situation.
Fed's Williams Looks to December for the Next Rate Increase
Federal Reserve Bank of San Francisco President John Williams said the best time for the U.S. central bank to raise rates again likely will be at its policy gathering in December. Mr. Williams still expects one rate increase this year, and said it could happen at either of the two remaining rate-setting Federal Open Market Committee meetings in 2016. But it could be better to wait a bit longer to boost what is now a 0.25% to 0.50% overnight target rate range, he said in an interview Monday with The Wall Street Journal. That's because Fed Chairwoman Janet Yellen will have a press conference at the Dec. 13-14 meeting, but not at the gathering scheduled for Nov. 1-2.
Chinese Bank Liabilities Rise Above 200 Trillion Yuan For The First Time
By now it is widely accepted that the biggest credit risk facing the global financial system is not so much among western banks, which have been closely scrutinized, and their balance sheets are largely exposed to both regulators and the public (perhaps with a few notable exceptions), but are arising from China. And while China's total leverage, by most counts, is somewhere in the 300% range, according to the IFF…
Richmond Fed Confirms Weakest Economic Trend Since 2008
For the first time since 2012, the Richmond Fed business surveyr has been in contraction (below 0) for 3 straight months (and 4 of the last 5). Worse still, the six-month average of the business survey has not deteriorated this fast since Q2 2008. While the underlying components were mixed, inventory levels dropped (bad for GDP), average workweek tumbled (bad for incomes), and new orders re-plunged. This is the worst drop in the six-month average of the Richmond Fed survey since Q2 2008…
Subprime Credit Card Surge Pushing Up Missed Payments
Credit-card lending to subprime borrowers is starting to backfire. Missed payments on credit cards that lenders issued recently are higher than on older cards, according to new data from credit bureau TransUnion. Nearly 3% of outstanding balances on credit cards issued in 2015 were at least 90 days behind on payments six months after they were originated. That compares with 2.2% for cards that were given out in 2014 and 1.5% for cards in 2013. The poorer performance on newer cards pushed up the 90-day or more delinquency rate for all credit cards to 1.53% on average nationwide in the third quarter. That's the highest level since 2012.
More Bad News For Philadelphia: Obamacare Premiums Set To Soar More Than 50%
Yesterday the Obama administration confirmed what many Americans already knew: the monetary pressures imposed by Obamacare on the middle class are becoming unmanageable as a result of the average Obamacare premium set to spike by 25%, or hundreds of dollars of formerly disposable income that will be redirected to what is effectively a tax. However, in some states – especially those where the so-called recovery has failed to keep pace – such as Pennsylvania, the sticker shock will be far greater. As CBS Philadelphia reports, when the Affordable Care Act open enrollment period begins next week customers will see some changes, including fewer choices and higher prices. In Pennsylvania, the number of insurers in the marketplace has gone from 13 to eight. But the worst fate is set to befall the city that famously booed Santa Claus, Philadelphia, where CBS reports that just two insurers are left and premiums are expected to rise 53%.
Anti-Trump Violence Sweeps The Nation
While the mainstream media has been working day and night promoting Hillary Clinton's candidacy, it has largely ignored or downplayed violent attacks against supporters of Donald Trump. But assaults on Trump supporters appear to be growing increasingly common as Election Day approaches and tensions intensify. Reports of Trump lawn signs and banners being stolen and defaced are everywhere on social media. Making matters worse, undercover video evidence emerged showing senior Democrat operatives Robert Creamer and Scott Foval acknowledging using dirty, likely illegal tricks against the Trump campaign. Their goal was to generate negative media coverage of Trump rallies by fomenting violence at them. The media eagerly used the various fisticuffs and melees the Democrats created to attempt to discredit Trump by depicting his supporters as violent, knuckle-dragging crazies.
Clinton Campaign Chair Had Dinner With Top DOJ Official One Day After Hillary's Benghazi Hearing
In the latest revelation sure to reignite accusations of collusion between the Clinton campaign and the DOJ, among the recent batch of hacked emails released by Wikileaks, we learn that the day after Hillary Clinton testified in front of the House Select Committee on Benghazi last October, John Podesta, Hillary's campaign chairman met for dinner with a small group of well-connected friends, including Peter Kadzik, who is currently a top official at the US Justice Department serving as Assistant Attorney General for Legislative Affairs.
Government workers shun Trump, give big money to Clinton
Federal government employees are opening their wallets to help Hillary Clinton beat Donald Trump on Nov. 8. Of the roughly $2 million that federal workers from 14 agencies spent on presidential politics by the end of September, about $1.9 million, or 95 percent, went to the Democratic nominee's campaign, according to an analysis by The Hill. Employees at all the agencies analyzed, without exception, are sending their campaign contributions overwhelmingly to Clinton over her Republican counterpart. Several agencies, such as the State Department, which Clinton once led, saw more than 99 percent of contributions going to Clinton.
Is the Fed Fix in for the election?
As we near Halloween, the US stock market looks like it's whistling past the graveyard near the end of a year that I predicted would be the dawn of "the Epocalypse." (By that, I meant an economic apocalypse, the likes of which we've never seen.) So far, however, that prediction has not manifested. In fact, the market's fibrillating heartbeat in this graph exhibits a preternatural and eery calm. But it is too calm — too calm to be natural. The stock market plunged on my predicted schedule at the start of the year in what turned into the worst January in the US stock market's history. Then, suddenly, it was resurrected, great death defied; but, after a rapid recovery it lost consciousness and now behaves more like the walking dead.
Leaked Soros Memo Exposes Obama's Secret TPP Negotiations; Hillary "Flip-Flopping"
In addition to providing a glimpse into the internal, and often confrontational, dialogue that took place within the Clinton campaign on topics ranging from Hillary's email server, to coordination and collusion with the media, to the planning how to attack Bernie Sanders, to the fascinating strife and conflicts of interest within the Clinton Foundation and the Clinton Global Initiative, the Podesta leaks have also been instrumental in providing the public with insight into Hillary's flip-flopping views on the TPP. Indeed, as the WSJ put it recently, a running question through the presidential race has been whether Hillary Clinton is sincere in saying she opposes the 12-nation Asian trade deal that is one of the Obama administration's top overseas priorities.
The True Story: Donald Trump Did Not Mock a Reporter's Disability
At the Democratic National Convention speakers are repeating the claim, amplified ad nauseam by the left and establishment GOP opponents over the past year, that Donald Trump mocked the disability of New York Times reporter, Serge Kovaleski. This accusation has served as a very convenient tool to both smear Trump's character and to avoid having to confront him on substantive political issues. But is it true? Here is the story the media is not telling you.
The FBI is investigating new emails related to Hillary Clinton uncovered in probe into Anthony Weiner's sexting
The FBI said Friday it would reopen its investigation into Hillary Clinton's private email server after learning of "the existence of emails that appear to be pertinent to the investigation" — emails that officials later said were discovered amid an investigation into former congressman Anthony Weiner. FBI Director James Comey, in a letter to congressional leaders, said the team in charge of looking into Clinton's server briefed him Thursday on new emails it found "in connection with an unrelated case." "The FBI cannot yet assess whether or not this material may be significant," Comey wrote. "I cannot predict how long it will take us to complete this additional work."
Caterpillar rally imperiled as sales recovery proves elusive
Caterpillar Inc. is the best-performing industrial stock this year on bets its cost-cutting efforts will reap rewards as demand recovers. The problem is, demand's not recovering. The world's biggest maker of construction and mining equipment is expected to forecast a fifth straight annual sales decline in 2017 when it reports quarterly earnings today. Revenue will slip to $39.5 billion in 2017 from $40.1 billion this year, according to the average of analysts' estimates tracked by Bloomberg. It was $47 billion in 2015. The Peoria-based company hasn't had an annual revenue gain since posting a record in 2012.
U.N. Goes All-in For Unlimited Migration
The United Nations has cooked up a "New Urban Agenda" coming soon to a city near you. It was unveiled this week in Quito, Ecuador, at the so-called Habitat III conference. And part of the plan, enthusiastically embraced by Hillary Clinton, calls for unlimited migration across open borders. Migrants displaced by war, failing economies or other hardships will be seen as having "rights" in nations other than their own. Cities are seen as the key battlegrounds and the U.N. conference in Quito had a lot to say about how your city will be expected to embrace migrants of all types, from all regions of the world. By now most Americans who follow world events are familiar with the U.N's plan for global governance as envisioned by its "2030 Agenda for Sustainable Development," approved by some 190 world leaders including President Obama and Pope Francis in September 2015.
In emails, aide stressed need to 'clean up' Obama's comments on Clinton's email
A top aide to Hillary Clinton appeared to worry in March 2015 that President Obama might be accused of lying about his knowledge of Clinton's private email server. In a brief email chain released by WikiLeaks on Tuesday, Clinton allies seemed to scurry to respond to Obama's claim that he was unaware of Clinton's use of a personal email account while she was secretary of State until after it became public.
Major banks mark first-ever international trade using blockchain tech
The first cross-border transaction between banks using multiple blockchain applications has taken place, Commonwealth Bank of Australia and Wells Fargo & Co said on Monday, resulting in a shipment of cotton to China from the United States. Australian cotton trader Brighann Cotton Marketing bought the shipment bound for the port city Qingdao from U.S. division Brighann Cotton in Texas, the companies and their banks said in a joint statement. The blockchain trade, for 88 bales, totalled $35,000, Commonwealth Bank told Reuters. Blockchain is a web-based transaction-processing and settlement system whose efficiency banks say could slash costs. It creates a "golden record" of any given set of data that is automatically replicated for all parties in a secure network, eliminating any need for third-party verification.
As China Liquidates US Treasuries, It is "Gobbling" Up Japanese Government Bonds
As we reported one week ago, the latest Treasury International Capital report revealed something disturbing: not only had foreign central banks sold a record amount of US Treasurys in the past 12 months, some $346 billion worth… but America's largest foreign creditor, China, sold a record $34 billion in US paper in the latest month, and bringing its total holdings to the lowest since 2012.
Hungary Keeps Main Rate at Record Low Before Deposit Squeeze
Hungary's central bank left its benchmark interest rate at a record low for a fifth month and signaled its willingness to ease policy further as it rolled out more unconventional measures to loosen monetary conditions. The National Bank of Hungary left the three-month deposit rate at 0.9 percent Tuesday, matching forecasts. The central bank at the same time cut its overnight lending rate to 1.05 percent from 1.15 percent and lowered the mandatory reserve ratio to 1 percent from 2 percent. Hungarian rate setters are shifting their focus to unconventional policy, citing a preference to hold the benchmark rate for a sustained period to avoid having to reverse any potential cuts. On Wednesday, the monetary authority will start pushing out commercial-bank deposits parked in its facilities.
The Pentagon's 'Terminator Conundrum': Robots That Could Kill on Their Own
The small drone, with its six whirring rotors, swept past the replica of a Middle Eastern village and closed in on a mosque-like structure, its camera scanning for targets. No humans were remotely piloting the drone, which was nothing more than a machine that could be bought on Amazon. But armed with advanced artificial intelligence software, it had been transformed into a robot that could find and identify the half-dozen men carrying replicas of AK-47s around the village and pretending to be insurgents. As the drone descended slightly, a purple rectangle flickered on a video feed that was being relayed to engineers monitoring the test. The drone had locked onto a man obscured in the shadows, a display of hunting prowess that offered an eerie preview of how the Pentagon plans to transform warfare.
China's Banks Are Running Out of Ways to Keep Profits Growing
China's five largest banks are facing an increasingly daunting balancing act as they try to avoid snapping a streak of rising earnings. The state-controlled lenders have managed to keep profits increasing every year since 2004, sending a message about the resilience of China's financial system. Keeping that trend alive is becoming tougher because of rising bad loans and pressure on lending margins. While analysts expect another quarter of profit growth when Bank of China Ltd., Industrial & Commercial Bank of China Ltd., Agricultural Bank of China Ltd., China Construction Bank Corp. and Bank of Communications Co. report earnings this week, it might just be a matter of postponing the inevitable. For the full year, the five are projected to post a 2 percent decline in net income, according to analysts surveyed by Bloomberg.
After 20,000 Job Cuts, World's Top Shipyards Brace for More
South Korea's shipbuilding industry — home to the world's top three manufacturers — has eliminated more than 20,000 jobs this year. They may not even be halfway through. Hyundai Heavy Industries Co., Daewoo Shipbuilding & Marine Engineering Co. and Samsung Heavy Industries Co. are among builders that have sent workers home and the industry could lose as many as 40,000 more positions by the end of this year, the Korea Labor Institute estimated. The sector employed 163,000 people at the end of June, down from 183,000 at the end of December, according to the Korea Offshore & Shipbuilding Association. The "Big Three" yards have lost a combined 6.6 trillion won ($5.8 billion) in the last six quarters amid delivery delays and a plunge in demand for new vessels and shipping platforms used for drilling oil in deep sea. Once South Korea's biggest export, shipbuilding has now slipped down the ranks of the top 10, prompting a state-led support package. "If things don't start to turn around next year, we could be on a long and painful path," said Hong Sung-in, a researcher at the Korea Institute for Industrial Economics & Trade in Sejong, South Korea.
Pastor Lindsey Williams introduces Pastor David Bowen – October 27, 2016
Pastor Lindsey Williams introduces Pastor David Bowen with his fifth short weekly video for readers of Pastor Williams' weekly newsletter.
THE FINAL BUBBLE! Pastor Williams says the information shared by this economist is outstanding and correct. What he says will happen. >>> CLICK HERE TO WATCH THE VIDEO (This video is being shared because the information within it is truly good and correct. Half way through the video it turns into a sales pitch to sell a book and related products. Pastor Williams has asked me to state that Pastor Williams and LindseyWilliams.net do not endorse this book).
---
---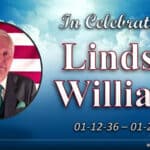 "I have fought a good fight, I have finished my course, I have kept the faith." – Lindsey Williams In Celebration of LINDSEY WILLIAMS January 12, 1936 – January 23, 2023 On Saturday, April 1, 2023, at FBC Fountain Hills dba Cornerstone Family Church in Fountain Hills, Arizona, there was a special Memorial service in celebration of […]
This is part 11 of a series of 12 informative videos on how to cope with all the damage COVID brings. Where Pastor Lindsey Williams interviews Rodrigo Rodriguez, MD, founder of BioCare Hospital and Wellness Center. Call BioCare Now:  1-800-262-0212 Website: International BioCare Hospital and Wellness Center Pastor Lindsey Williams Hi, this is Lindsey Williams. […]
This is part 10 of a series of 12 informative videos on how to cope with all the damage COVID brings. Where Pastor Lindsey Williams interviews Rodrigo Rodriguez, MD, founder of BioCare Hospital and Wellness Center. Call BioCare Now:  1-800-262-0212 Website: International BioCare Hospital and Wellness Center Pastor Lindsey Williams Hi, this is Lindsey Williams. […]