Pastor Lindsey Williams has confirmed that there will be be a worldwide economic and financial crash slated for 2015 after the Patient Protection and Affordable Care Act (HR 3590) is fully enacted. The act is not a healthcare bill but works hand in glove with the Uniting and Strengthening America by Providing Appropriate Tools Required to Intercept and Obstruct Terrorism (USA PATRIOT ACT) Act of 2001 (HR 3162) for total control of the USA and ultimately the world in one swift move. The word is control and their ultimate goal is to enslave the entire population of the planet. The plan is so ingenious and simple it's incredible. This is not a theory, this is the truth and verified by the very highest echelons of the elite. The crash must happen, the economies of the world are already on a knife-edge one piece of bad news and it will come crashing down taking all the banks, investment banks and pension funds with it. Chaos will reign and out of the chaos order will come. It is taking place so the elite can come to the rescue and that will see the initiation of the new world government and the debasement of the US Dollar. The crash that is coming will make 2008 look like a minor financial correction. Imagine all companies, all businesses, all mortgages all owned by the elite. Its a very real threat and you only have a short window in order to protect yourself from it. This is why I have taken Pastor Lindsey Williams steps to avoid the crash as he shared in his new DVD "Elite Emergency Data" and expanded them into an extensive article to hopefully explain what is happening, why and how you can protect your family from it, even prosper from it…
I have outlined the 10 Steps To Avoid The Crash in several sections to make it easier to digest, please read it all and follow the steps as best you can:
Once you have carried out these 10 steps you will be better able to survive, even thrive through the coming collapse. Of course a lot of people's situations do not permit them to carry out all the steps, just do as much as you can. Being prepared for the worst is the best protection. Please share the articles with as many people as you can, because everyone needs to know what has been planned for them by the elite.
Please do not take the article lightly and do not take it at face value. Please do your own research and if you have a differing opinion, please share it.
I have also created the entire 10 Steps To Avoid The Crash article into a 100 page illustrated PDF E-Book. Please download and share it freely. Download the e-book here.
Find out more about Lindsey Williams' DVDs

---
---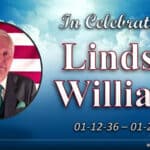 "I have fought a good fight, I have finished my course, I have kept the faith." – Lindsey Williams In Celebration of LINDSEY WILLIAMS January 12, 1936 – January 23, 2023 On Saturday, April 1, 2023, at FBC Fountain Hills dba Cornerstone Family Church in Fountain Hills, Arizona, there was a special Memorial service in celebration of […]
This is part 11 of a series of 12 informative videos on how to cope with all the damage COVID brings. Where Pastor Lindsey Williams interviews Rodrigo Rodriguez, MD, founder of BioCare Hospital and Wellness Center. Call BioCare Now:  1-800-262-0212 Website: International BioCare Hospital and Wellness Center Pastor Lindsey Williams Hi, this is Lindsey Williams. […]
This is part 10 of a series of 12 informative videos on how to cope with all the damage COVID brings. Where Pastor Lindsey Williams interviews Rodrigo Rodriguez, MD, founder of BioCare Hospital and Wellness Center. Call BioCare Now:  1-800-262-0212 Website: International BioCare Hospital and Wellness Center Pastor Lindsey Williams Hi, this is Lindsey Williams. […]