Twice in the past week I have been contacted by my Elite friend who warned me about numerous events which the Elite have planned that I need to be aware of. I was given four specific signs to watch for and advised what I should do personally to prepare. This will not be on the national, liberal evening news. I feel I have a moral obligation to tell you what I have just heard. Today I produced a one hour and thirteen minute CD recording called 4 Sign Posts of the Fall that could save you much anguish and may keep food on your dinner table. A few weeks ago I produced an all new three-DVD series called "Secrets of the Elite" (3 1/2 hours – mini college education on finances). I did not know, at the time, what the Elite have just told me, so I have repackaged the offer to now include the new CD with my new "Secrets of the Elite" DVD series. Sleep well at night because you know in advance what the Elite have planned and what steps you should take to prepare and possibly even prosper in these unusual times. "Secrets of the Elite" with the new CD included, are now available for immediate shipment.
Order "Secrets of the Elite" 3 DVD Set Now Online
or call us at 888-799-6111
The Prophecy Club
http://www.prophecyclub.com
You can purchase the new Audio CD "4 Sign Posts to the Fall" by Ordering Here.
If you already purchased "Secrets of the Elite" you can obtain "Four Sign Posts to the Fall" at a discounted rate.
Due to an overwhelming response from the latest CD Audio announcement, Lindsey Williams has decided to offer the "Four Sign Posts" CD at cost to those who have ordered and received "Secrets of the Elite" prior to the announcement. The requested amount for this CD alone is $15 however because you have ordered "Secrets of the Elite" it will be available to you for only $5.00 which includes first class shipping.
ORDER "Four Sign Posts to the Fall" HERE
Please call 1-888-799-6111, M-F 8:30a-5:30p(cst) to receive this special offer.
If you purchased "Secrets of the Elite" DVD Series, the CD is available online by placing the item in your cart and entering keycode "EXCLUSIVE" before proceeding to checkout.
---
---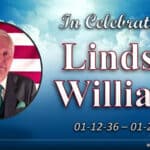 "I have fought a good fight, I have finished my course, I have kept the faith." – Lindsey Williams In Celebration of LINDSEY WILLIAMS January 12, 1936 – January 23, 2023 On Saturday, April 1, 2023, at FBC Fountain Hills dba Cornerstone Family Church in Fountain Hills, Arizona, there was a special Memorial service in celebration of […]
This is part 11 of a series of 12 informative videos on how to cope with all the damage COVID brings. Where Pastor Lindsey Williams interviews Rodrigo Rodriguez, MD, founder of BioCare Hospital and Wellness Center. Call BioCare Now:  1-800-262-0212 Website: International BioCare Hospital and Wellness Center Pastor Lindsey Williams Hi, this is Lindsey Williams. […]
This is part 10 of a series of 12 informative videos on how to cope with all the damage COVID brings. Where Pastor Lindsey Williams interviews Rodrigo Rodriguez, MD, founder of BioCare Hospital and Wellness Center. Call BioCare Now:  1-800-262-0212 Website: International BioCare Hospital and Wellness Center Pastor Lindsey Williams Hi, this is Lindsey Williams. […]