ELITE EMERGENCY DATA
New DVD From Lindsey Williams
ORDER YOUR COPY NOW!
Now Shipping
[testimonial] [tentry image="" name="Pastor Lindsey Williams" company="Author of The Energy Non-Crisis"]
I promised you, that when my elite friend told me the time for the crash to take place, that I would tell you!
My Elite friend has told me when the collapse of the banks and the crash of the dollar will take place.
There are TWO other collapse which you must know about that will affect you and your family more than the collapse of the dollar.
A few weeks from now I may or I may not appear on radio shows with this information.
It is imperative for you to get this information now before its too late. You can order "Elite Emergency Data" from Prophecy Club.[/tentry] [/testimonial]
ELITE EMERGENCY DATA
New DVD From Lindsey Williams
Order NOW Online Click The Order Button Below
Or Call Prophecy Club Toll-Free 1-888-799-6111
---
---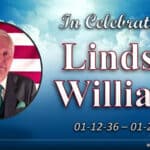 "I have fought a good fight, I have finished my course, I have kept the faith." – Lindsey Williams In Celebration of LINDSEY WILLIAMS January 12, 1936 – January 23, 2023 On Saturday, April 1, 2023, at FBC Fountain Hills dba Cornerstone Family Church in Fountain Hills, Arizona, there was a special Memorial service in celebration of […]
This is part 11 of a series of 12 informative videos on how to cope with all the damage COVID brings. Where Pastor Lindsey Williams interviews Rodrigo Rodriguez, MD, founder of BioCare Hospital and Wellness Center. Call BioCare Now:  1-800-262-0212 Website: International BioCare Hospital and Wellness Center Pastor Lindsey Williams Hi, this is Lindsey Williams. […]
This is part 10 of a series of 12 informative videos on how to cope with all the damage COVID brings. Where Pastor Lindsey Williams interviews Rodrigo Rodriguez, MD, founder of BioCare Hospital and Wellness Center. Call BioCare Now:  1-800-262-0212 Website: International BioCare Hospital and Wellness Center Pastor Lindsey Williams Hi, this is Lindsey Williams. […]